Profile Of Board of Directors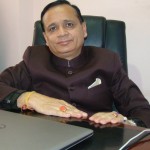 Mr. Batu Lamichhane ( Chairman )
Qiankang Allonward Hydro-Equipment Co. Pvt. Ltd.:Chairman
Baibhab Power Nepal Pvt. Ltd.:Executive Chairman
Greenlife Energy Pvt.Ltd.:Director
Cream Hydel Pvt.Ltd.:Director
Khani Khola Hydropower Project:Director
BG Group Pvt.Ltd:Director
Balephi Energy Pvt.Ltd:Executive Chairman
Baidik Hydro Investment Co.Pvt.Ltd.:Director
Hamro Cooperative:Promoter
Holiday Adventure Nepal Pvt.Ltd.:Director
Major Shareholder
Union Hydropower Ltd.
Peoples Hydropower Company Pvt.Ltd. -Super Dordi 48.5 MW
Beni Hydropower Project Pvt.Ltd – Solu 18 MW
Mr. Ganesh Karki ( Executive Director )
Qiankang Allonward Hydro-Equipment Co. Pvt. Ltd. (Managing Director)
Peoples Hydropower Ltd.:Director
Beni Hydropower Pvt.Ltd.:Managing Director
Union Hydropower Pvt.Ltd.:Director
B.G. Hydro Investment Co. Pvt.Ltd.:Executive Chairman
Baibhav Power Nepal Pvt.Ltd.(A Class Construction Company):Director
Cream Hydel Pvt.Ltd.(Penstock Manufacturer):Director
National Goju ryu Karate Do Association Nepal:President
Nepal Pencake Silat Marshal Arts Association :Vice-President
Balephi Energy Pvt. Ltd.:Director
   Major Shareholder

Khani Khola Hydropower P. Ltd. – Director 6.4 MW – Under
Greenlife Energy Pvt.Ltd.:Promoter Shareholder
Nims Hospital Pvt. Ltd, Damak, Jhapa.
Astha College Pvt. Ltd, Damak, Jhapa.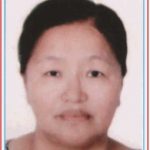 Ms. Dolma Lamini ( Director )
Proprietor of Royal Saino Restaurant and Bar
Various handy craft business
Major Promoter of Aankhu Khola Jalbidhyut Company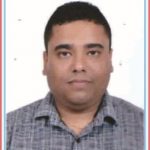 Narendra Ballav Panth ( Director )
Director of United Modi hydropower Co. P ltd. (10 mw)
Financial Advisor: Dev. Saving and Co-operative
MD: Dev. leasing Company Pvt. ltd
Advisor: Dev. Herbs and Agro Tech co Pvt.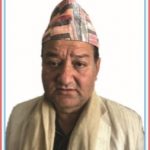 Devesh Prasai ( Director )
Chairman of Tenduli Employment Service
Professional counselor in Korea
Involving in various business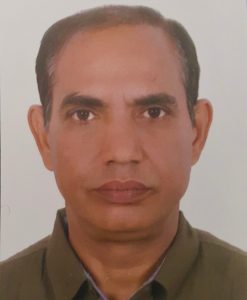 Sudip Gautam ( Director-Representative of Baidhik Hydro Investment Co.Pvt.Ltd.)
Director at Cream Hydel Pvt. Ltd.
Managing Director at Holiday Adventure Nepal Pvt. Ltd.
General Secretary at Nepal Rafting And Canoeing Association NRCA.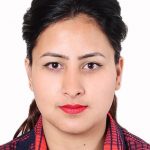 Rajani Thapa ( Director )
Secretary of Nepal Gujuriyo Do Association(National Sports Council)
President at JCI Manohara, Kathmandu.
Share Holder, Mahendra Narayan Nidhi Hospital
CEO, Rajani Star Pvt. Ltd.
President, Rajani Sachetana Nepal Foundation.