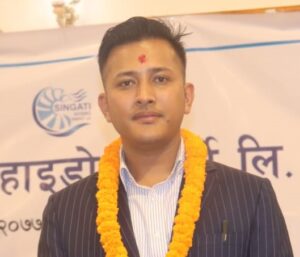 Water resources are the major natural resources identified for the development of Nepal. In fact, the perennial nature of Nepali rivers and the steep gradient of the country's topography provide ideal conditions for the development of some of the world's largest hydroelectric projects in Nepal.  Nepal has a large hydropower potential amounting to 83,000MW. So far less than 1% of total potential has been exploited at present in spite of higher demand resulting in severe load shedding.
Current estimates are that Nepal has approximately 40,000 MW of economically feasible hydropower potential. However, the present situation is that Nepal has developed only approximately 600 MW of hydropower. Therefore, the bulk of the economically feasible generation has not been realized yet. Besides, the multipurpose, secondary, and tertiary benefits have not been realized from the development of its rivers.
To meet the increasing power demand much attention has been given to studying different scale projects. The funding requirements for such projects have so far delayed the implementation and have created a critical situation in the power supply. It is, therefore, of utmost importance to be involved INPD in the system to expedite the hydro-power in Nepal. Recognizing this, Nepal government authorities started looking for other projects which could be implemented within a short time frame. Singati Khola Hydropower project is one of the super six projects licensed to private sectors through the national bidding process to be implemented immediately. (SHEPL) has got a license to develop the 25 MW Singati Khola Hydropower Project in Dolakha District.
 I would like to thank the Singati staff, Ministry of Energy, Nepal Electricity Authority ( NEA ), Department of Electricity Development (DoED), Ministry of Forestry and soil conservation, Ministry of Environment, Local security forces, concerned community forest, Gaurishankar conservation area, political parties, local community and all other concerned well-wishers, without whom we would not have had reached this stage.  I also look forward to your continuous support as we grow together in the noble mission of lighting and energizing our region for a better tomorrow.